Henriette Sievers – working at Elena Leah & Psykologerne
Mail: psykologsievers@protonmail.com – Phone number: 4271 3155
Instagram: psykolog.sievers
Book your first session here.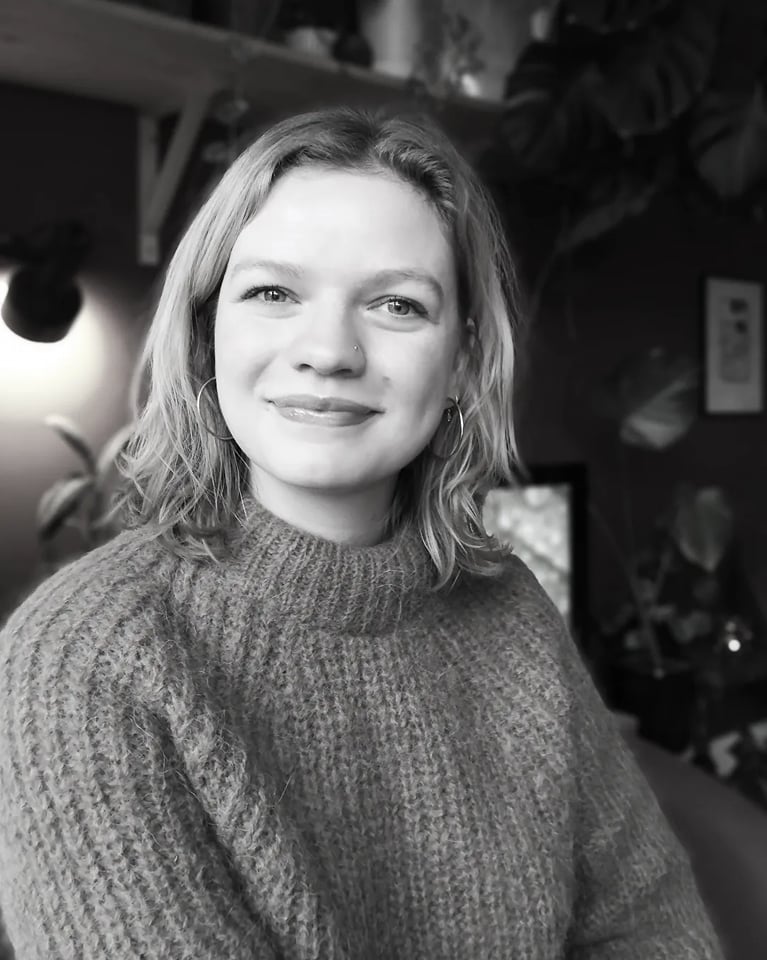 I offer therapy in English with a discount for students and people under the age of 30 – read my danish profile here.
There are many reasons to start therapy. Usually we seek out therapy when we feel that something in our life needs to change. When we're teens and young adults we're facing many expectations and challenges. Sometimes it's hard to do on our own, and we find ourselves in need of a therapist.
My therapeutic work is eclectic, but mostly inspired by existential therapy, mentalization therapy and narrative therapy. Overall that means that I'm interested in how "meaning" or lack thereof operates in your life. It also means that I place significance in your emotional life and what it communicates.
Examples of themes I work with:
Self worth and self understanding
Relational themes such as romantic relationships, family or friendship
Setting boundaries
Identity and values
Existential themes
Sadness and depression
Stress
Anxiety
Loneliness
My experience with therapy in English and working as a psychologist in general
My first language is Danish, but I have experience doing therapy in English from my internship at The Counselling Hub in Cape Town.
I first came to Cape Town, South Africa, as an exchange student when I was 16. I attended Heathfield High School for 10 months, and lived with three different host families. Therefore my English has been formed by South African language and culture.
In 2020 as a soon-to-be psychologist I was offered an internship at The Counselling Hub, which offers counselling for adults in Cape Town. Unfortunately Covid-19 hit, and I didn't get a chance to finish my internship. Although I had to leave home early I am grateful for the learning experience. I'm grateful to have met many clients who've trusted me with their stories. I'm grateful to have met highly skilled therapists and supervisors, who've helped me become a better therapist myself. And on a more personal note I was super grateful to reconnect with old friends.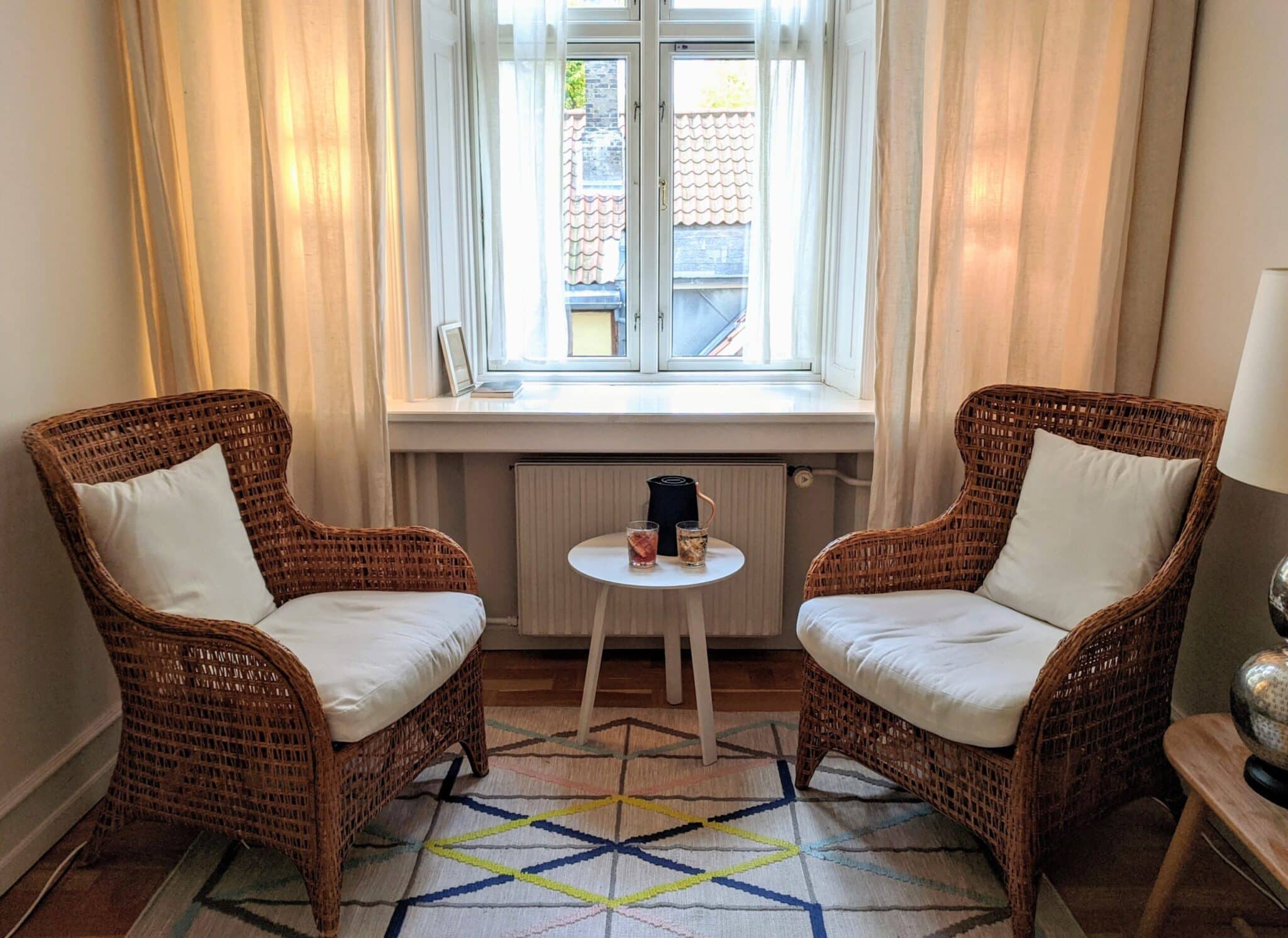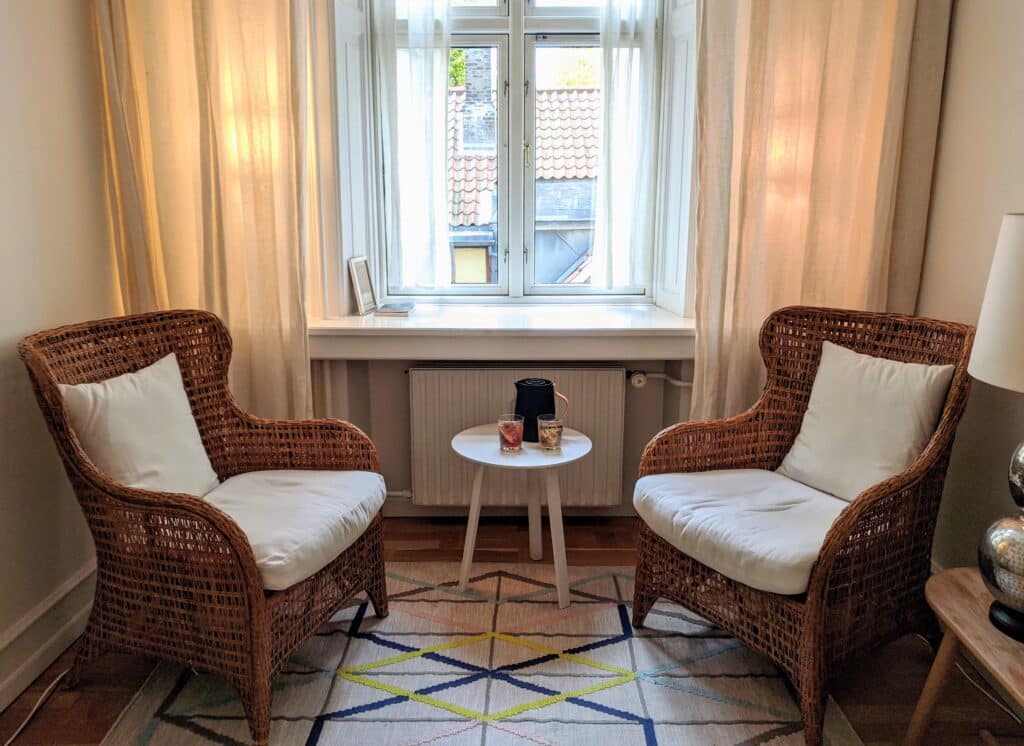 In therapy it's important that you feel understood by your psychologist, and language barriers can sometimes be a challenge when doing therapy in a second or third language. However it can also offer an opportunity to explore and challenge our logics and understandings of the world when your therapist needs you to explain a bit more – we usually ask you to do that anyway
If you are interested in therapy you're welcome to book a free "chemistry" session; a 20 minute conversation for us to get acquainted and for you to decide whether you feel understood and comfortable in my company.